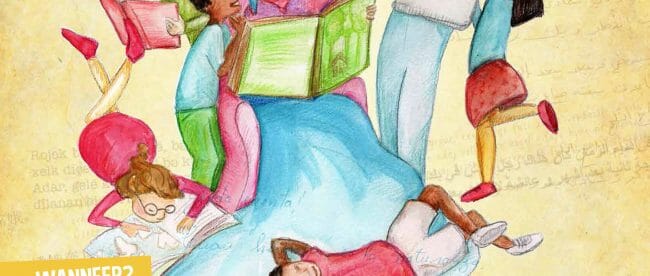 Verhalen in alle talen: meertalige voorleesactiviteiten
Verhalen in alle talen is een deelproject van Boekenambassadeurs, een project van FMDO vzw. We gingen op zoeken naar mensen die graag verhalen willen voorlezen aan kinderen in hun moedertaal. Samen met Nederlandstalige voorleesvrijwilligers bereidden we een meertalig vertelmoment voor! Of het verhaal nu in het Spaans, Arabisch, Chinees, Frans of Russisch wordt verteld; alle kinderen kunnen volgen dankzij de interactieve manier van vertellen.  In 2018 kan je op deze data gratis komen luisteren naar verhalen in alle talen in de bibliotheek van Oostende: 3 februari, 11u00-11u30 21 februari, 14u00-14u30 7 april, 11u00-11u30 2 juni, 11u00-11u30 6 oktober, 11u00-11u30 3 november, 11u00-11u30 1 december, 11u00-11u30 Voor kinderen en hun ouders. Inschrijven is niet nodig! Af en toe lezen we ook voor op andere locaties, hou hiervoor onze Facebookpagina en website in het oog!
Kopieer en plak deze URL in de WordPress-site om in te sluiten
Kopieer en plak deze code in de site om in te sluiten.