Startmoment Blogproject 'Oostende ontdekt'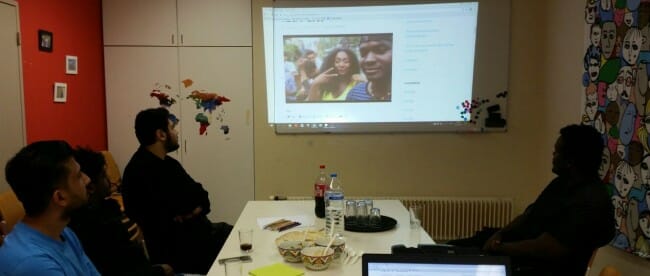 Eind oktober vond het startmoment van een nieuw blogproject plaats in Oostende. Tijdens dit project zal FMDO samen met een groep jongvolwassenen een blog opstarten over Oostende.
Na een kort infomoment was er ook tijd om elkaar wat beter te leren kennen. Het duurde niet lang of er lagen al verschillende ideeën op tafel.
In het voorjaar van 2018 zullen ze samen op pad gaan om Oostende te ontdekken en hun verhalen te delen op een blog.
Wil je nog deelnemen aan dit project? Dan kan dat zeker.
Ben je tussen 18 en 28 jaar? Heb je interesse in schrijven, fotografie, sociale media, etc.?
Geef een seintje aan onze educatief medewerkster Bo Goeminne (bo@fmdo.be of 0483/59 56 05).
Meer informatie over dit project vind je op onze website.