Hieronder vind je een overzicht van onze lidverenigingen in Kortrijk. Indien je graag contact wilt opnemen of samenwerken met één van deze verenigingen, neem dan contact op met Xavier Holvoet:
xavier@fmdo.be
0487 61 53 43
---
AFRIKA LISANGA VZW
Vereniging door mensen van Congolese origine. Organiseert diverse activiteiten om de Congolese cultuur te promoten. Zo organiseren ze activiteiten in het kader van de Congolese onafhankelijkheidsverjaardag en trachten ze een typisch Congolese bokssport in de kijker te zetten.
---
CAAJE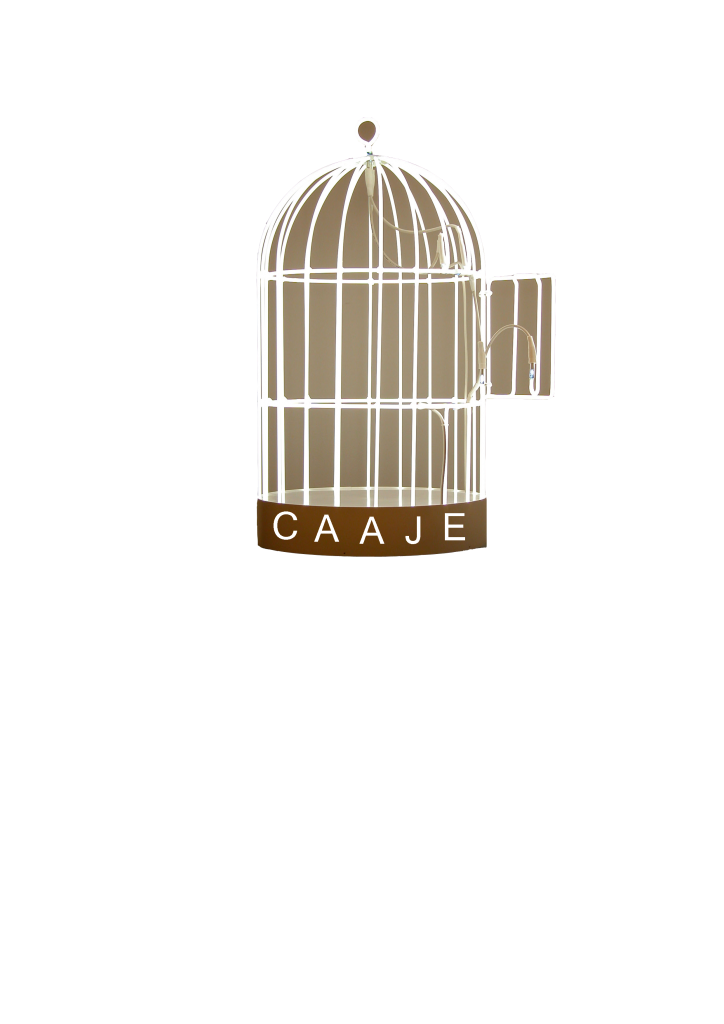 Een vereniging door mensen van Togolese origine. Organiseren verschillende ontmoetingsmomenten/feesten/barbecues voor de Togolese gemeenschap. Hun activiteiten staan ook steeds open voor een breder publiek. Organiseren ook jaarlijks een activiteit naar aanleiding van de verjaardag van de Togolese onafhankelijkheid.
---
CACD
Een Togolese vereniging uit Diksmuide. CACD is een 4de-pijlerbeweging, die voornamelijk activiteiten organiseert ten voordele van een project in Togo.
---
CLUB VRIENDEN VAN KONGO
Vereniging door mensen van Congolese origine. Belangrijkste activiteit van deze vereniging zijn de smaakavonden die telkens in de maand april worden georganiseerd. Iedereen is dan op vrijdag, zaterdag en zondag welkom om een typisch Congolese maaltijd te komen eten bij de voorzitter thuis. De opbrengst van deze activiteiten gaan naar de projecten die Club vrienden van Kongo ondersteunt in Congo. Naast hun activiteiten in Kortrijk is deze vereniging namelijk ook intensief bezig met ontwikkelingssamenwerking.
---
COMMISSIE VOOR ONTWIKKELING VAN KAMEROEN (CDC)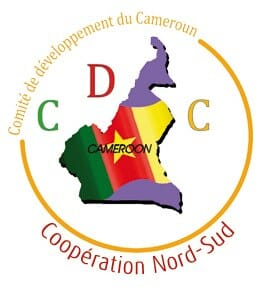 Een vereniging door mensen van Kameroenese origine. Deze vereniging ondersteunt enkele gezondheidsprojecten in Kameroen met de steun van het Kortrijks ziekenhuis AZ Groeninge. De voorzitter van de vereniging gaat ook regelmatig zelf naar Kameroen om de projecten op te volgen. Naast ontwikkelingssamenwerking organiseert Comité de Développement du Cameroun ook culturele spektakels in Kortrijk waarbij zowel dans, zang als muziek aan bod komt en waarbij er meestal ook eten wordt voorzien.
---
DE BELGISCHE TROOST VZW
Een vereniging door mensen van Afrikaanse origine (Congolees, Burundees, …). De vereniging is opgericht met als doel om culturele activiteiten in Kortrijk te organiseren en ontwikkelingsprojecten uit te voeren in Afrika.
---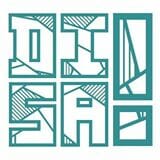 Feitelijke vereniging die een studentenbeweging oprichtte en jongeren met migratieachtergrond  uit het middelbaar onderwijs wil helpen en motiveren de stap te zetten naar hoger onderwijs.
---
EURABE UNITED
Een vereniging door mensen van Marokkaanse origine. Deze vereniging zet zich in voor de empowerment van vrouwen van Marokkaanse origine in de regio Kortrijk.
---
FAIROZ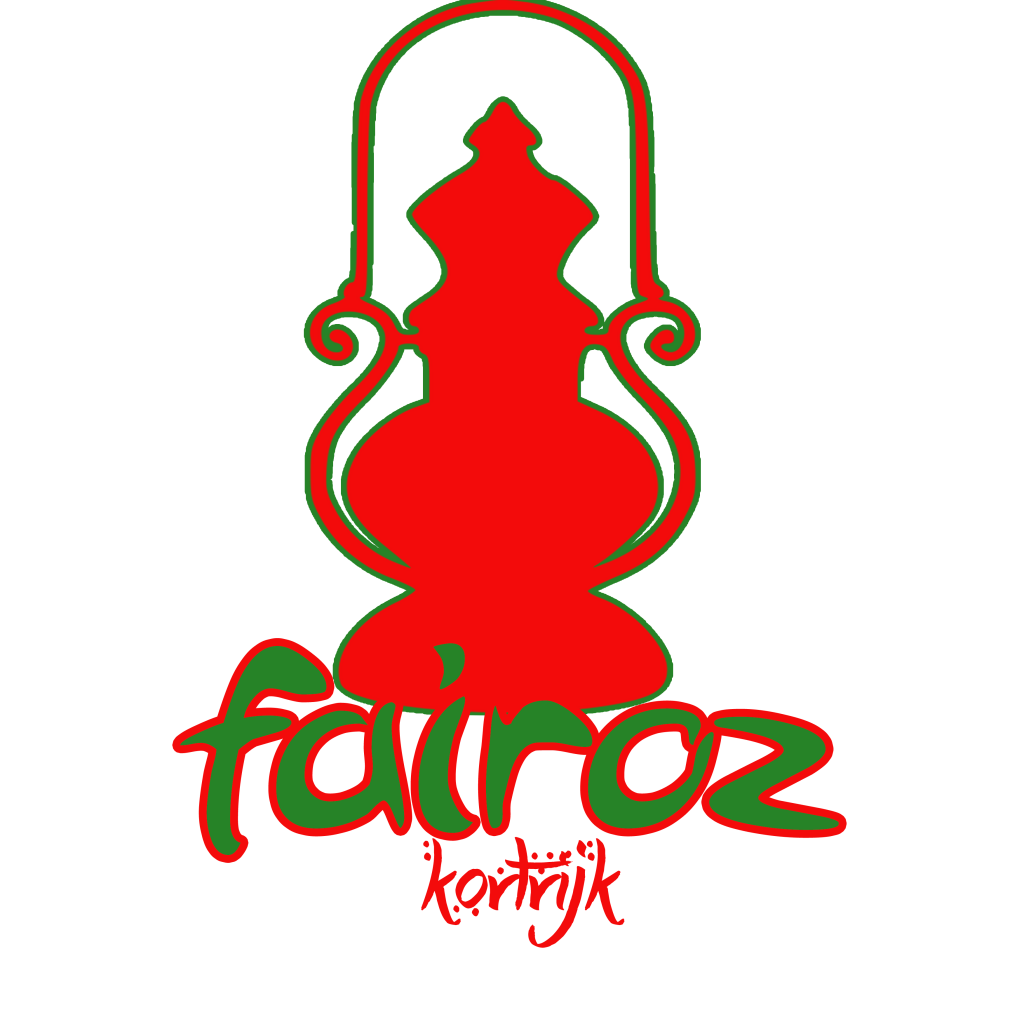 Fairoz richt zich als vereniging op de Arabische landen, en wil via diverse activiteiten meer uitleg geven in België over de Arabische cultuur en al zijn aspecten. Zo bieden ze Arabische lessen aan, danslessen, Arabische keukengeheimen en presentaties over de Arabische cultuur.
---
FAMILIE SYNERGIE IMPACT INTERNATIONAAL
Een vereniging door mensen van Congolese origine. Opgericht om activiteiten te organiseren in Kortrijk waarbij de familiale waarden centraal staan. Zijn ook nauw betrokken bij het jongereninitiatief Burning Light', een zang- en dansgroep uit Kortrijk.
---
FONDATION KARYENDA CULTUUR EN KIDS

Een vereniging door mensen van Burundese origine. Deze vereniging is voornamelijk bezig met Burundese trommelmuziek. Ze hebben een eigen trommelgroep die deelneemt aan evenementen zoals zomercarnaval en Kortrijk aan Culturen.                  Daarnaast geven ze ook les aan kinderen hoe deze trommels te bespelen.
---
GLOIRE & GRACE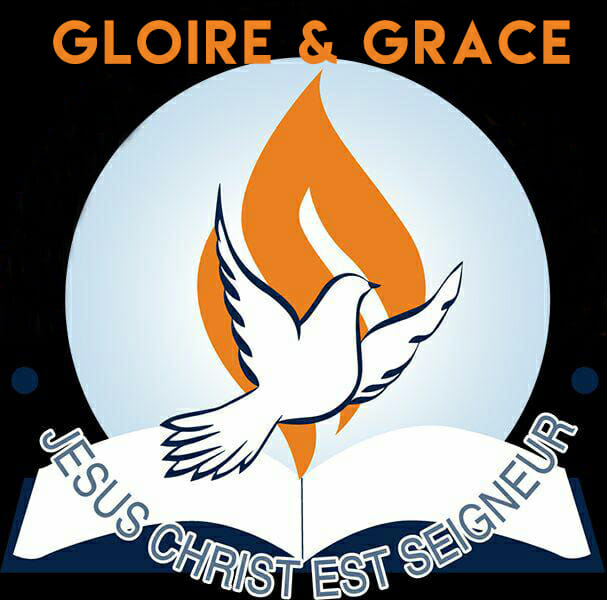 Een vereniging voor jong en oud, van Congolese oorsprong. Deze vereniging houdt wekelijkse bijeenkomsten om Afrikaanse jongeren (mannen & vrouwen) te helpen en begeleiden. Wekelijks worden naaiworkshops, muzieklessen,… georganiseerd voor jongeren.
---
HOOP VOOR ALLEN
Een Congolese vereniging uit Wervik, maar actief in Kortrijk. Ze organiseren socio-culturele activiteiten in de regio, waarbij hun project in Congo met weeskinderen in de kijker wordt gezet.
---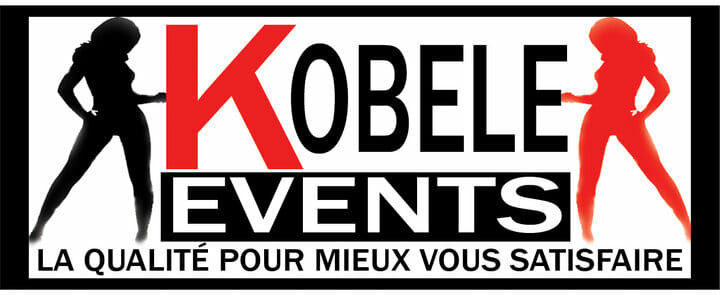 Een vereniging door mensen van Guinese origine. Organiseren voornamelijk sociaal-culturele activiteiten in Kortrijk en Brussel ten voordele van verschillende ontwikkelingsprojecten in Guinée.
---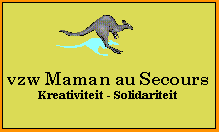 Een vereniging door mensen van Congolese origine. Enerzijds organiseren ze sociaal-culturele activiteiten in Kortrijk en Harelbeke. Deze vereniging ondersteunt ook het jongereninitiatief 'Burning Light'. Anderzijds ondersteunt de vereniging projecten in Likasi, in het zuiden van Congo.
---
MAROKKAANSE VERENIGING VOOR DE SAHARAANSE SOLIDARITEIT IN EUROPA
Een Marokkaanse vereniging die via socio-culturele, sport- en opleidingsactiviteiten te organiseren, de relatie tussen de Marokkaanse bevolkingsgroep van Saharaanse afkomst en de Europese gemeenschap willen bevorderen. Ze organiseren oa. culturele events, info-avonden, vormingen en regionale ontwikkelingsprojecten om de tradities van hun gemeenschap in stand te houden en te delen met een ruimer publiek.
---
MWINDA MUSIKA
Een vereniging actief op vlak van ontwikkelingssamenwerking in Congo. Om hun projecten daar te financieren organiseren ze in Kortrijk sociaal-culturele activiteiten die ofwel sensibiliserend of ontspannend zijn.
---

Een Armeense culturele vereniging die de culturele en vriendschappelijke betrekkingen tussen het Belgische en Armeense volk wil bevorderen. Ze organiseren culturele activiteiten,  cursussen en informatiedagen over Armeense en Nederlandse taal, geschiedenis en  beschaving, lezingen over maatschappelijke thema's, het geven van zang en danslessen, het  instand houden van de jeugddans-en zanggroepen, tentoonstellingen over de Belgische en Armeense kunst, sportevenementen,…
---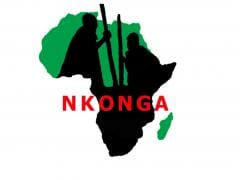 NKONGA-UFD is een Congolese vzw die zowel actief is in België en Congo. Ze willen vrouwen stimuleren om zich met ontwikkeling bezig te houden, zowel in Congo als in België. En dit in de eerste plaats via opleiding : voor moderne familiale landbouw, verwerking tot kwaliteitsvoeding en andere activiteiten die winst opleveren en de vrouw en haar gezin uit de armoede halen. Hun belangrijkste doel is de versterking van de rol van vrouwen en meisjes, gelijke rechten man-vrouw, integratie van Afrikaanse vrouwen in de Vlaamse Gemeenschap.
---
NOOR

Verenigingen voor vrouwen met voornamelijk Noord-Afrikaanse achtergrond. Zij organiseren verschillende ontmoetingsactiviteiten voor vrouwen en kinderen maar focussen ook op informatie uitwisseling –en overdracht.
---
NOUNOU SIKA

Vereniging met zowel leden afkomstig uit Ivoorkust als autochtone Belgen. Zij organiseren voornamelijk culturele feesten in Kortrijk.
---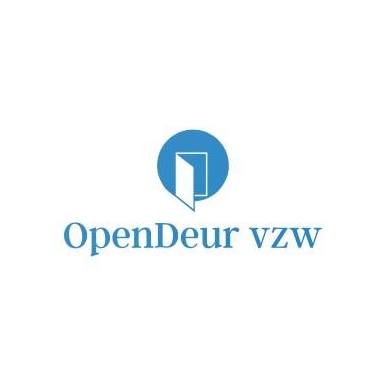 OpenDeur-Kortrijk is een vzw voor & door nieuwe Kortrijkzanen. Het doel van de vereniging is om samen Nederlands verbeteren, een betere integratie, nieuwe mensen leren kennen, de Kortrijkse cultuur en gewoontes leren, van verschillende culturen genieten. Dit doen ze aan de hand van 3 grote projecten : maandelijks een Taalcafé (voor Kortrijkzanen en anderstalige nieuwkomers), Thuis in Kortrijk (samen op stap naar verschillende locaties en organisaties) & Papier Hier (samenwerking met bibliotheken en boekenhandels).

---
RAHMAN ISAAC FOUNDATION VZW
Een vereniging bestaande uit voornamelijk Pakistaanse vrouwen en meisjes. Zij organiseren ontmoeting –en informatieactiviteiten voor vrouwen. Ze hebben ook een interculturele wandeling door Kortrijk, waarbij hun band met Pakistan wordt uitgelegd aan de hand van verschillende plaatsen in de stad (op aanvraag!).
---
Deze Marokkaanse vzw staat voor ontwikkeling en cultuur in Europa en heeft als doel een steentje bij te dragen tot het bekomen van een maatschappelijke vrede binnen onze multiculturele samenleving en dit door het bevorderen en ondersteunen van relatie tussen de Marokkaanse en Vlaamse bevolking die deel uitmaken van onze maatschappij. Ze zijn niet alleen actief in België maar ook in Marokko. Jaarlijks organiseren zij een medisch konvooi naar ontwikkelingsdorpen in zuid-Marokko, in kader van regionale ontwikkelingsprojecten te ondersteunen, met behulp van derden.
---
AFRIKAANSE SOLIDARITEIT IN KORTRIJK / SOLIDARITÉ AFRICAINE DE COURTRAI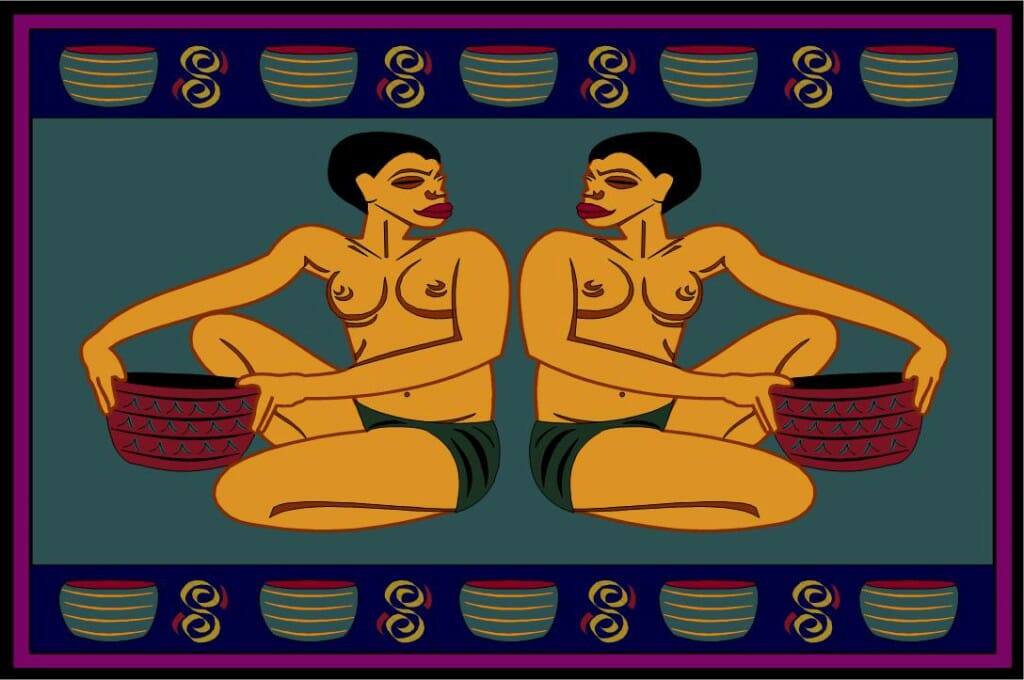 Een vereniging door mensen van Congolese origine. Houdt zich enerzijds bezig met ontwikkelingssamenwerking in Congo in de streek rond Kinshasa. In Kortrijk organiseren ze sociaal-culturele activiteiten zoals een cultureel feest ter ere van de zoveelste verjaardag van de onafhankelijkheid van Congo, een Afrikaanse barbecue, een modeshow, tentoonstelling van Afrikaanse kunst, …
---
TYSEA (TYMOUN YO SE ESPWA PO AYITI – KINDEREN ZIJN DE HOOP VAN HAITI)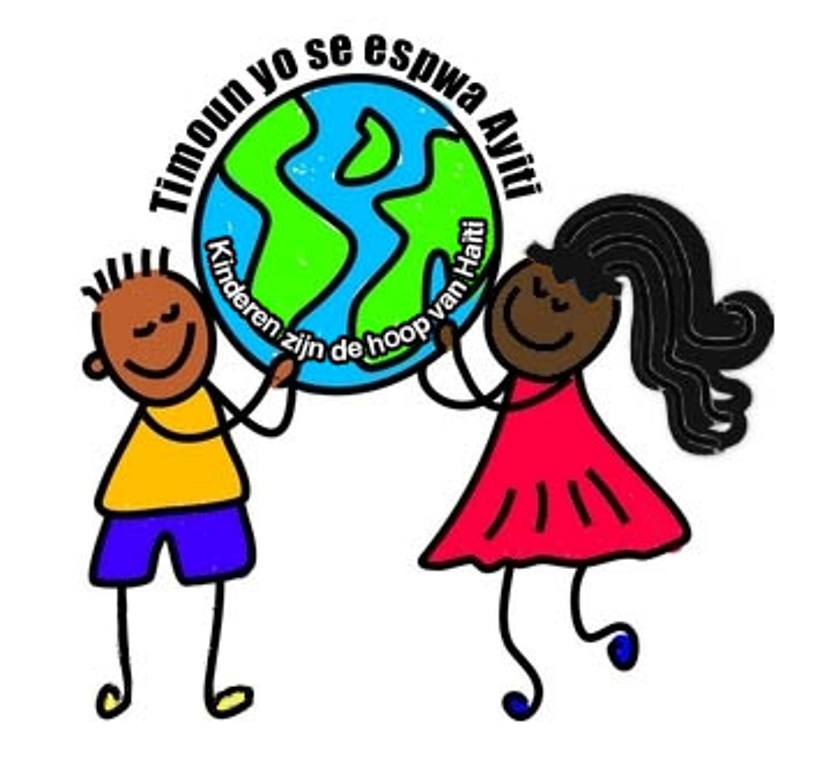 Deze vereniging is actief op vlak van ontwikkelingssamenwerking in Haïti en organiseert in Kortrijk sociaal-culturele activiteiten  ten voordele van hun project rond onderwijs en weeskinderen in Haïti. De opbrengst van hun creatieve activiteiten gaat rechtstreeks naar hun weeshuis TYSEA in Haïti.
---
TOUS ENSEMBLE / ALLEMAAL SAMEN
Een Congo-Belgische vereniging die zich wil toespitsen op een ruimer publiek dan enkel de Afrikanen in Kortrijk. Congo-Belgo staat centraal en het doel is om een zo gemixt mogelijk (jong) publiek te bereiken via voetbaltornooien, karaoke-avonden, modeshows, concerten,…
---
VERENIGING VOOR VROUWEN & KINDEREN IN MOEILIJKHEDEN (VVKM)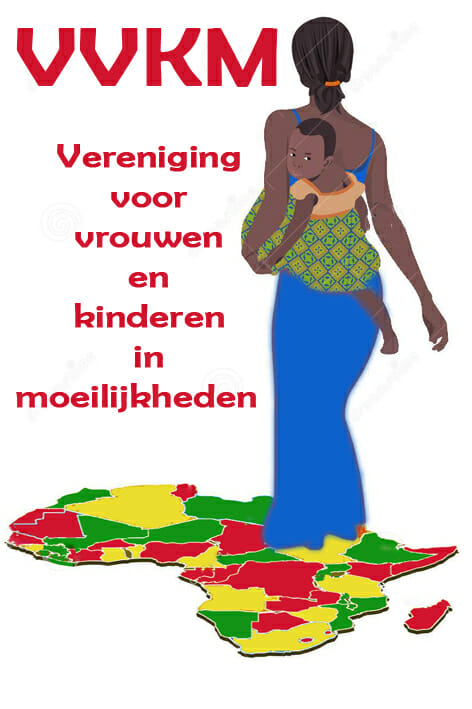 VVKM is een Kortrijkse vereniging die opkomt voor vrouwen en kinderen in moeilijkheden in Burkina Faso. Jaarlijks worden er enkele activiteiten georganiseerd ten voordele van hun noord-zuidproject rond ziekenzorg in Burkina Faso.
---
WOMEN AWAKE NIGERIA
Vereniging door mensen van Nigeriaanse origine. Organiseren ontmoetingsmomenten, kookworkshops en feesten voor de jonge vrouwen in Nigeria. Ook willen ze Kortrijkzanen laten kennismaken met de Nigeriaanse cultuur via een divers aanbod van activiteiten.