Hieronder vind je een overzicht van onze lidverenigingen in Brugge. Indien je graag contact wilt opnemen of samenwerken met één van deze verenigingen, neem dan contact op met Tine Dessein:
tine@fmdo.be
0471/83.72.03
---
CHAMNA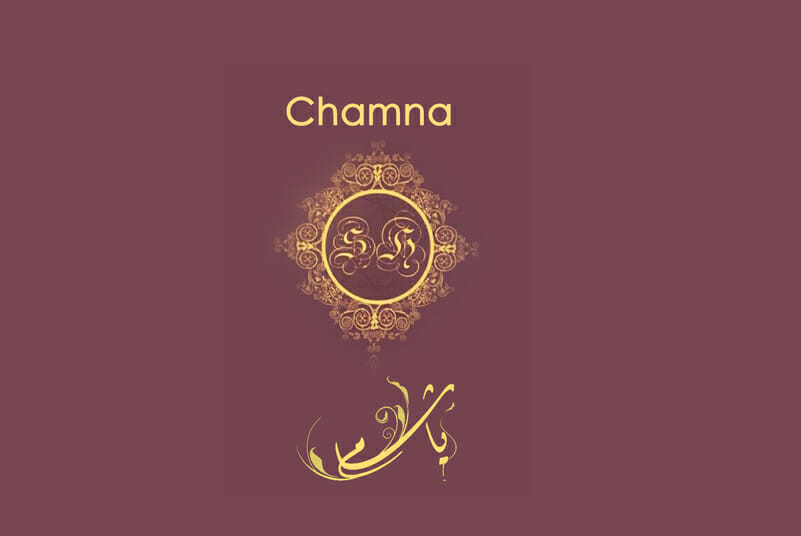 Chamna bevordert interculturele uitwisseling tussen België en Syrië  via ontmoeting, cultuur, educatie, muziek en koken. Het promoten en kennismaken met de Syrische cultuur is een belangrijke doelstelling van de vereniging. Zij organiseren lessen waarbij je kennis kan maken met hun taal en cultuur maar je kan hen ook uitnodigen om een concert met Arabische klanken te verzorgen of voor een culinaire avond met smaken uit het Midden-Oosten.
---
CONGOLEES CENTRUM TER VERSPREIDING VAN DE CONGOLESE KENNIS EN CULTUUR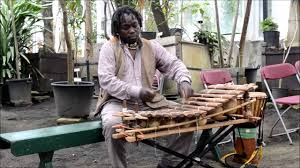 De naam van deze organisatie spreekt voor zich. Via culturele  activiteiten wil deze vereniging de Congolese kennis en cultuur kenbaar maken aan het ruime publiek. Muziek en verhalen zijn een rode draad in de werking van deze sociaal-culturele vereniging.
---
DISOF
Disof staat voor Disability International Solidarity Foundation. Deze vereniging organiseert sociaal-culturele activiteiten in Brugge en daarbuiten ten voordele van mensen met een beperking in Nepal. Het bestuur bestaat zelf uit Nepalese Bruggelingen en zij onderhouden een nauwe samenwerking met lokale handicaporganisaties in Nepal. Zij staan open voor samenwerkingen met soortgelijke organisaties in België.
---
EVEREST NEPALI SOCIETY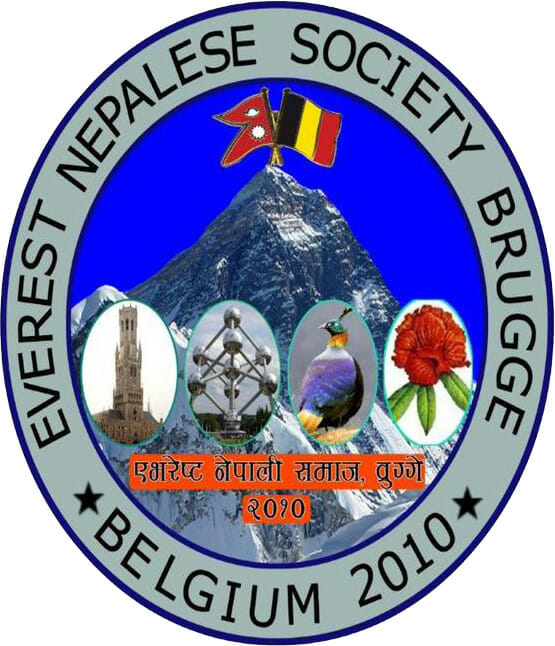 Everest Nepali Society verenigt de Nepalese gemeenschap in Brugge. De Nepalese samenleving is heel divers, met verschillende kasten en etnische groepen, elk met een eigen taal of dialect. Deze diversiteit kenmerkt ook de Nepalese gemeenschap in Brugge.
Wat wel gemeenschappelijk is, zijn de jaarlijkse festivals. In april vieren zij het Nepalees nieuwjaar. In 2016 vierden zij het jaar 2073. Voor de Nepalese vrouwen is Teej een belangrijk feest, gewijd aan de hindoeïstische godin Parvati. Tijdens de drie dagen van Teej, meestal in september, trekken de Nepalese vrouwen hun mooiste kleren aan en komen zij samen om te bidden, te vasten, te feesten en te dansen. Een ander feestelijke dag voor de Nepalese gemeenschap is Dashain, opgedragen aan Durga, de moedergodin die het kwade overwon. Dashain duurt tien dagen. De tiende dag is de belangrijkste. Dan geven de oudsten van de gemeenschap hun zegening aan jongere familieleden en vrienden.
Om deze tradities ook in Brugge te vieren en door te geven is de Everest Nepali Society opgericht. Momenteel telt deze vereniging 269 leden, niet alleen uit Brugge, maar ook uit Blankenberge, Knokke en andere plaatsen in West-Vlaanderen. Everest Nepali Society maakt geen onderscheid in religie of etnische afkomst. De leden zijn zowel hindoes, boeddhisten als kiratisten (natuurreligie) en spreken verschillende moedertalen.
Iedereen is altijd welkom op deze festivals en feesten. Everest Nepali Society staat steeds open voor alle mogelijke vormen van samenwerking.
---
HAMRO CLUB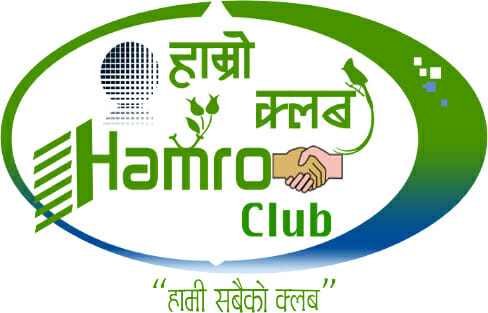 Hamro Club is een Nepalese jongerenbeweging waar de Nepalese gemeenschap in Brugge terecht kan voor allerlei informatie over Brugge.  Ze bundelen het aanbod van activiteiten, vacatures en andere belangrijke informatie en communiceren dit  naar hun eigen gemeenschap. Ze organiseren ook wekelijks activiteiten voor jongeren zoals gitaarlessen, voetbal, snooker, Nepalese film, etc. Deze activiteiten staan zeker ook open voor Brugse jongeren.
---
HUIS VAN TALENT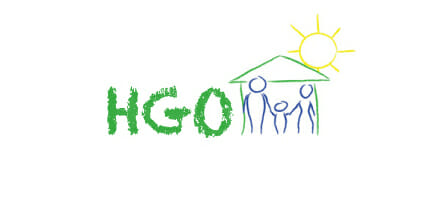 Deze vereniging wil interculturele uitwisseling tussen België en Oost-Europa bevorderen via ontmoeting, cultuur, educatie, muziek en sport. Het promoten en kennismaken met de Russische cultuur is een belangrijke doelstelling van de vereniging. Zij organiseren educatieve en kunstzinnige activiteiten die aan jongeren de kans bieden om zich op een creatieve manier te ontwikkelen. Hierbij staan de toenadering van verschillende nationaliteiten en etnische groepen, het bevorderen van de multiculturele samenleving, de integratie van nieuwkomers in de maatschappij, preventie van drugs- en alcoholgebruik en het bevorderen van een gezonde en betekenisvolle levensstijl altijd centraal.
---
NDIGBO WEST-FLANDERS

Ndigbo West Flanders vzw werd opgericht in het voorjaar van 2013. Deze vereniging wil de Ndigbo of de Igbo's in West-Vlaanderen verenigen om samen hun cultuur meer vorm te geven en beter te kunnen delen en beleven met alle West-Vlamingen. De Ndigbo is een bevolkingsgroep uit het zuidoosten van Nigeria. Er bestaat een groeiende groep Ndigbo die permanent gevestigd is in Vlaanderen. Zij wonen verspreid in alle provincies. Ook in Gent, Brussel en Antwerpen zijn er verenigingen van de Ndigbo. Vlaanderen heeft momenteel een 3de generatie Vlaamse Ndigbo. De Ndigbo's hebben zeer rijke tradities en cultuur die ze graag (willen) delen met hun lotgenoten in Vlaanderen. Traditionele gerechten,  specifieke trouwceremonies en kledij zijn eigen aan onze cultuur. De activiteiten van Ndigbo West Flanders staan open voor iedereen.
---
NSANGA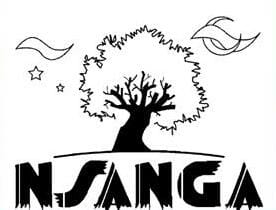 Nsanga is een vaste waarde in Brugge en organiseert voornamelijk ontmoetingsactiviteiten die openstaan voor iedereen. Zij organiseren elke laatste vrijdag van de maand een ontmoetingsavond in OC De Garve waarbij kan deelgenomen worden aan diverse activiteiten voor jong en oud. Voorbeelden van recente activiteiten zijn een Iraanse avond, lessen djembé, volksspelen, dialoogtafels over onderwijs, feest van de Congolese onafhankelijkheid, …
---
NYOTA VZW
Nyota vzw organiseert in België activiteiten ten voordele van hun projecten rond onderwijs in Congo. Nyota vzw is voornamelijk actief in de Kivu streek in Congo.
---
ORPHAN'S CASTLE KAPSOYA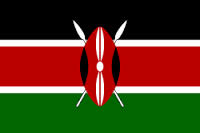 Orphan's Castle Kapsoya werd opgericht in maart 2007 en is actief op twee gebieden. Enerzijds bieden zij in Kenia een (t)huis voor kwetsbare, ouderloze en ook arme kinderen. Zij ondersteunen momenteel twaalf kinderen in een tehuis in Kapsoya, Kenia waar een inwonende verzorgster voor de kinderen zorgt. Ze bieden hen drie maaltijden per dag, onderwijs en toegang tot gezondheidszorg. Anderzijds organiseren zij in Brugge sensibiliserende en fondsenwervende acties voor scholen en groepen. Zo kan je bij hen terecht voor infoavonden en kookworkshops. Zij ondersteunen ook Belgische jongeren die graag vrijwilligerswerk willen verrichten in het kader van hun projecten in Kenia.
---
SOURIRE D'ESPOIR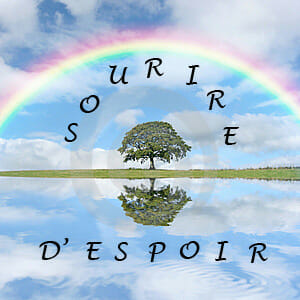 Deze vereniging van Burundese en Belgische vrouwen organiseert op regelmatige basis benefieten ten voordele van hun projecten met kwetsbare vrouwen in Burundi.
---
STUDIO RENAISSANCE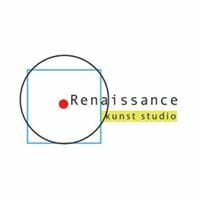 Studio Renaissance organiseert kunstige activiteiten om het grote publiek vertrouwder met kunst en cultuur te maken maar ook om interculturele uitwisseling tussen België en Oost-Europa te bevorderen. Tijdens hun activiteiten proberen ze  mensen uit verschillende gemeenschappen samen te brengen en staat samenwerking centraal. Voor een schilderworkshop tijdens een teambuilding of een andere groepsactiviteit, kan je bij hen terecht!
TIBETAANS CULTUREEL CENTRUM BRUGGE
TTC Brugge organiseert elke zondag taal -en cultuurklassen voor kinderen en geïnteresseerden in de Tibetaanse cultuur. De Tibetaanse gemeenschap wil zo hun taal en cultuur bewaren en doorgeven.  Daarnaast organiseren ze elk jaar een zomerkamp voor kinderen uit heel België.
---
TRADITIONEEL TIBETAANS CENTRUM BRUGGE (TTC)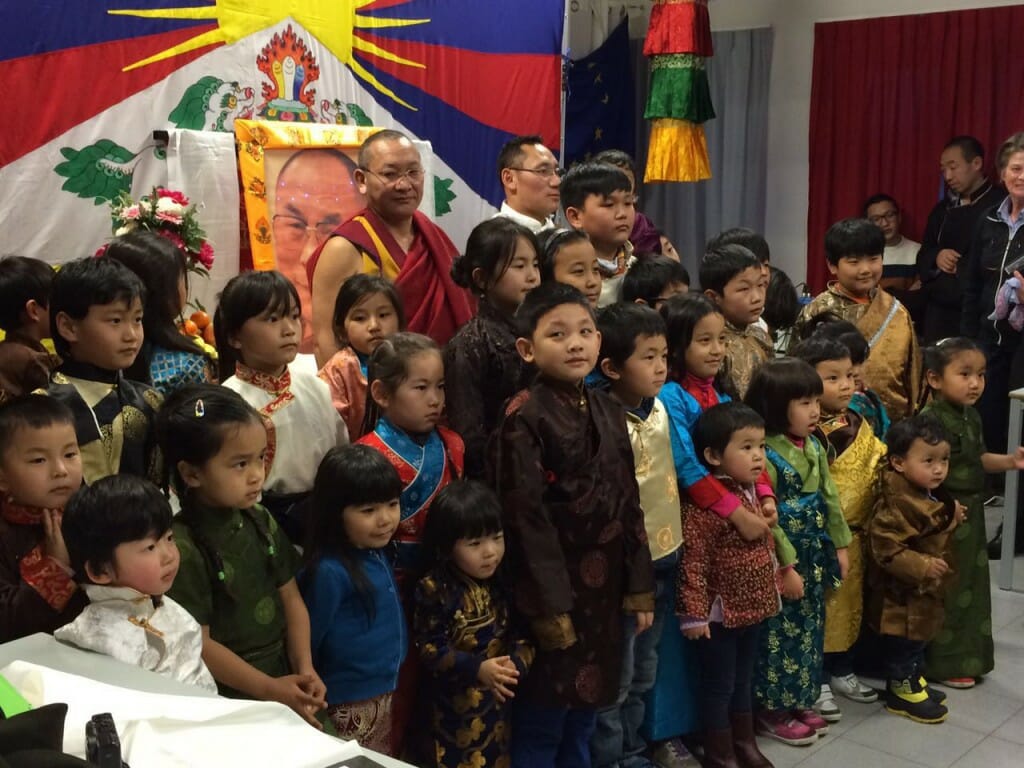 Het Tibetaans Traditioneel Centrum (TTC) promoot de Tibetaanse cultuur door de organisatie van sociaal-culturele activiteiten waar Tibetaanse verhalen, muziek, traditionele kledij en eten centraal staan. TCC organiseert ook ontmoetingsmomenten waarbij uitwisseling centraal staat. Wil je graag een Tibetaanse middag of avond organiseren? Neem dan zeker contact op met ons!
---
UNITED KIRAT SOCIETY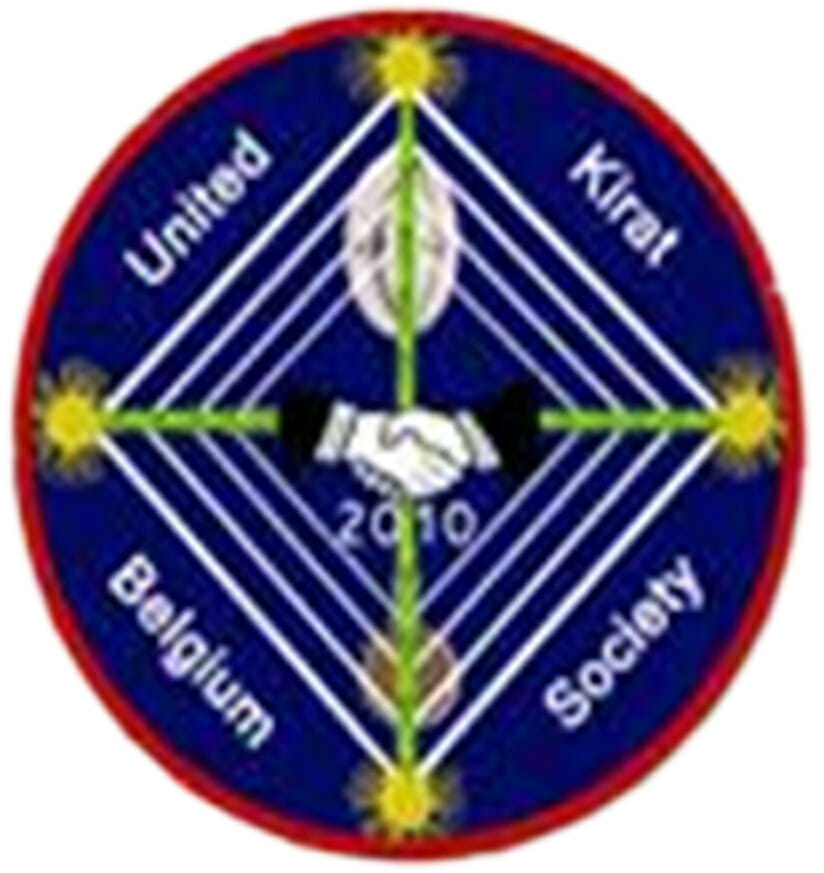 United Kirat Society verenigt de Kirati in Brugge. Kirati is een aparte bevolkingsgroep uit Nepal en wordt gekenmerkt door hun natuurreligie. Deze vereniging is actief in heel Vlaanderen. Zij vieren hun eigen traditionele feesten zoals Ubhauli en Udhauli waarbij iedereen traditionele kledij aandoet en traditionele muziek en dans wordt beoefend. Daarnaast sluiten ze aan bij de Nepalese gemeenschap in Vlaanderen om de grootste festivals in Nepal ook hier te vieren. In april vieren zij het Nepalese nieuwjaar. In september organiseren zij het Teej festival. Teej is een belangrijk feest voor de Nepalese vrouwen. Tijdens drie dagen komen zij samen in hun mooiste kleren om te bidden, te vasten, te feesten en te dansen. Een ander feestelijke dag voor de Nepalese gemeenschap is Dashain, opgedragen aan Durga, de moedergodin die het kwade overwon. Dashain duurt tien dagen. De tiende dag is de belangrijkste. Dan geven de oudsten van de gemeenschap hun zegening aan jongere familieleden en vrienden.
Onze feesten en festivals staan steeds open voor iedereen die nieuwsgierig is naar onze cultuur en tradities.
---
VOZ LATINA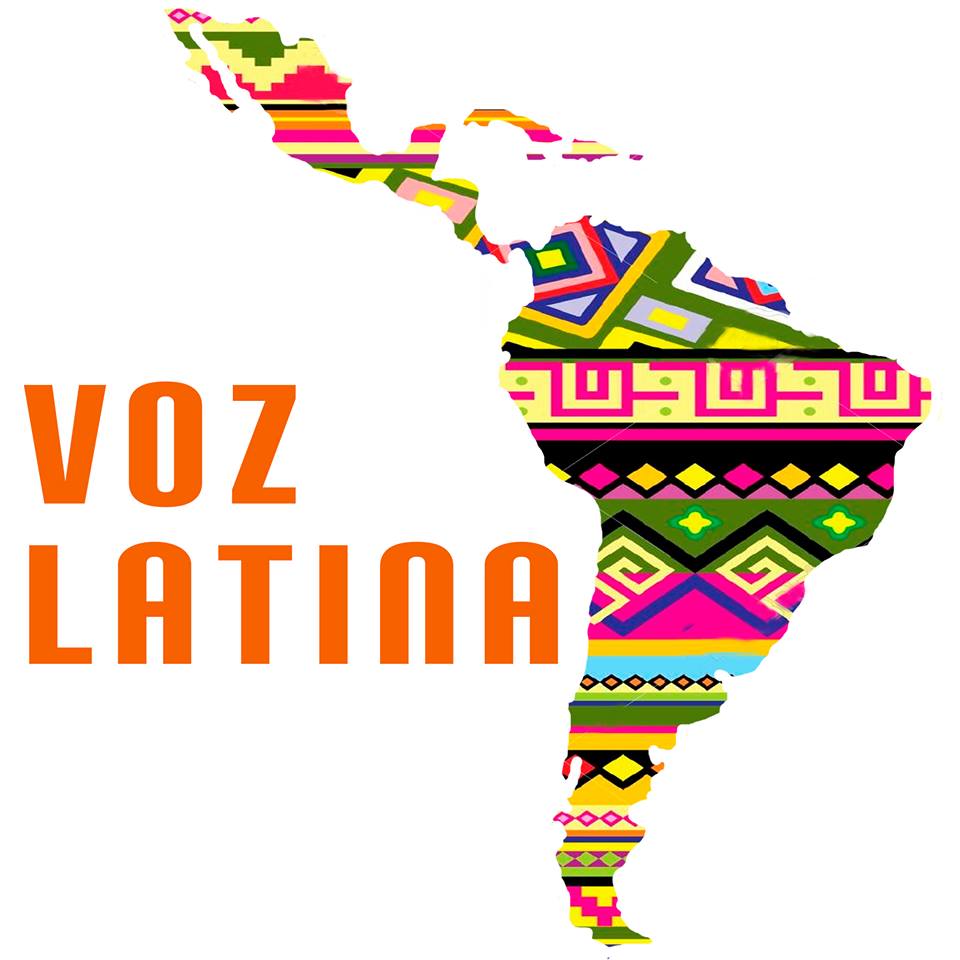 Voz Latina is een vereniging opgericht door vrouwen uit Latijns-Amerika die elkaar vonden in Brugge. Zij zijn een dynamische vereniging die Latino's helpt integreren in de Belgische maatschappij maar ook culturele activiteiten organiseert om de Latijns-Amerikaanse cultuur in België zichtbaar te maken. Zo kan je bij hen terecht voor workshops piñata, een fototentoonstelling over de vermenging van de Mexicaanse en Belgische cultuur, landenworkshops, kookworkshops, etc. Voz betekent stem en ze kozen Voz Latina als naam van hun vereniging omdat ze hun stem willen laten horen.
---
YAAKAARÉ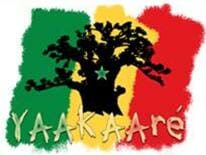 Yaakaaré ondersteunt projecten op vlak van onderwijs en gezondheid in Sinthiane, Senegal. Daarvoor werken zij steeds samen met lokale organisaties en partners in Sinthiane. In België organiseert Yaakaaré activiteiten en workshops in het kader van deze ondersteuning aan het zuiden. Tijdens deze activiteiten staat de Senegalese cultuur en sensibilisering van de Belgische bevolking steeds centraal.