Maak kennis met de drie stagiaires van FMDO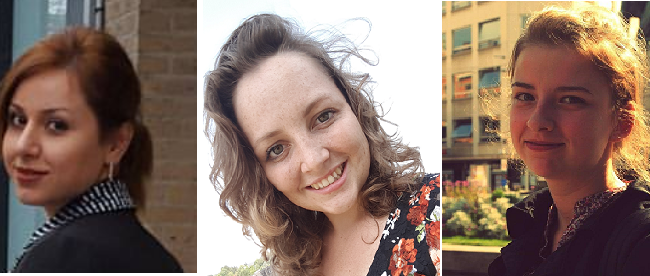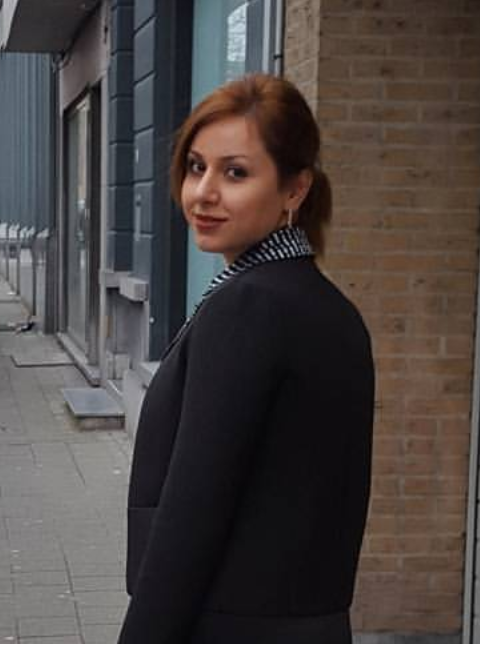 Ik ben Parvaneh en loop stage bij FMDO Kortrijk tot 30 november 2018. Een konijn, dat ben ik! Als iets me interesseert, spring ik namelijk zo snel, zo hoog en zo zorgvuldig mogelijk om het te vangen! Ik krijg ook enorm veel energie van positieve mensen, maar ook van het doorslapen van mijn baby natuurlijk. Ik koos voor FMDO als stageplaats omdat hier genoeg ruimte is voor nieuwe ideeën. Mensen mogen out of the box denken. Indien ik iets tegen de wereld zou kunnen zeggen, is het: doe wat jou en de mensen om je heen gelukkig maakt. Soms gebeuren er namelijk onverwachte dingen in je leven. Wees dus steeds aardig tegen elkaar! Het standpunt van mensen over geluk, zou ik dan ook graag willen veranderen in deze wereld. Mijn wens is dat er vrede is in de wereld en dat iedere persoon gelijke kansen heeft op het leiden van een gelukkig leven. Ooit zou ik ook nog graag de wereld rond reizen, maar zeker niet in maar 80 dagen!
Mijn favoriete quote is: "Be careful what you wish for, you might get it".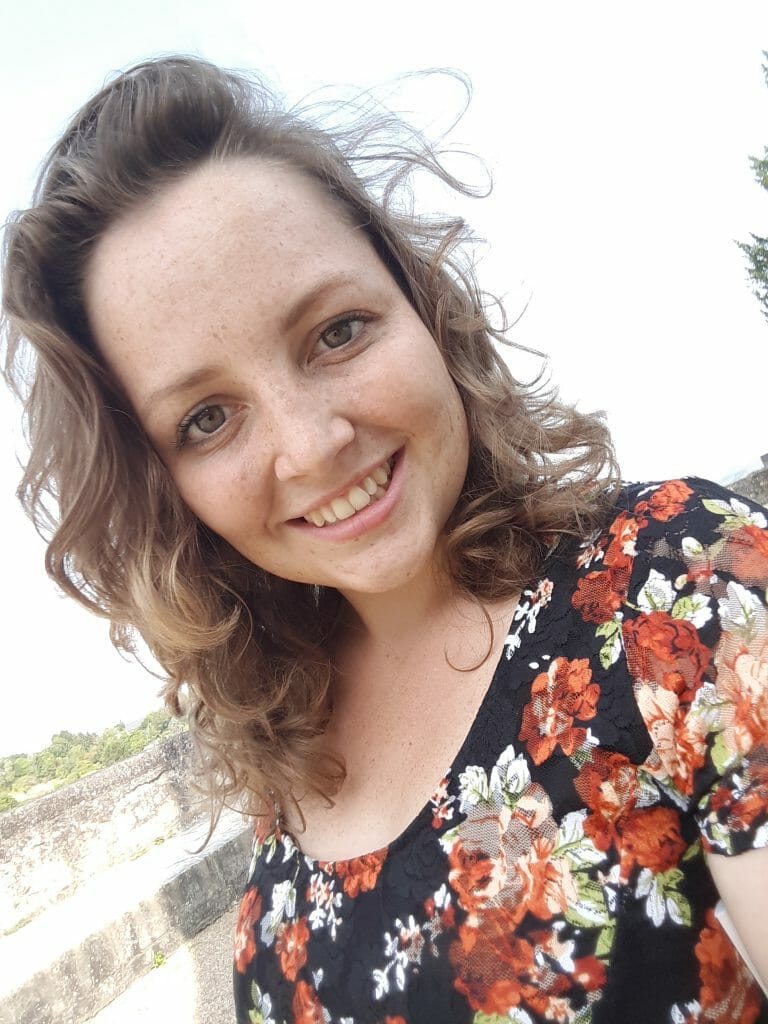 Ik ben Sara, studente sociale en culturele pedagogie en loop stage bij FMDO Brussel tot 14 december 2018. Ik ben een spring in 't veld en vergelijk mezelf daarom met een kangoeroe. Ik hou ervan om druk in de weer te zijn en bescherm ook graag de mensen die me nauw aan het hart liggen. Daarnaast krijg ik enorm veel energie van contact met mensen, alsook van turnles te geven. Ik ben dus een echt sociaal beest!  Tegen de wereld zou ik graag willen zeggen: doe andere mensen niet aan wat je zelf ook niet aangedaan wilt worden! Oordeel niet zo snel over mensen, maar kijk verder dan je neus lang is. Mijn wens is dan ook meer verdraagzaamheid en vrede in de wereld en minder haat.
Ik koos voor FMDO als stageplaats omdat ik zelf ook actief ben in het verenigingsleven. Daarnaast ga ik ook graag aan de slag met diverse culturen en achtergronden. FMDO maakt een brug tussen beide aspecten, namelijk het sociaal-cultureel verenigingsleven en mensen met een migratieachtergrond. De perfecte combinatie om veel uit te leren!
Mijn favoriete quote is: "Never forget to smile".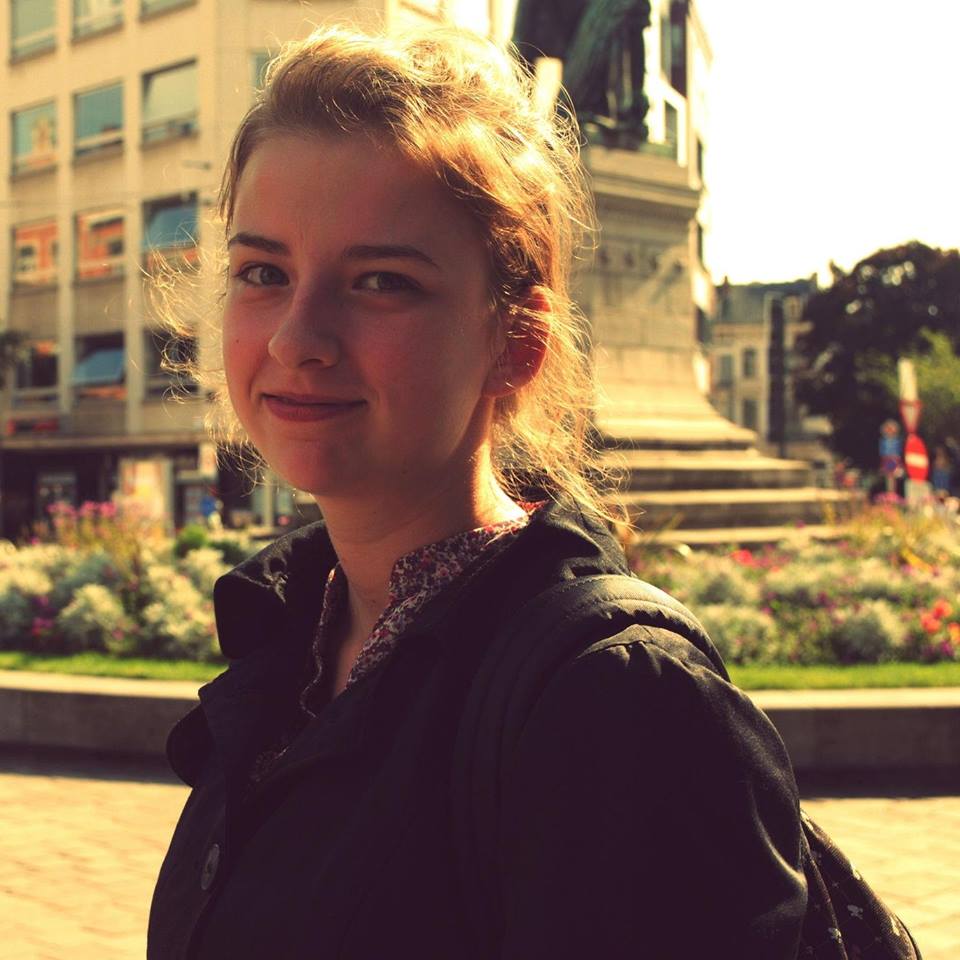 Ik ben Nathalie en studeer sociaal werk. Indien ik mezelf zou vergelijken met een dier, kies ik voor een eend.  Eenden stralen namelijk kalmte uit boven water, maar moeten hard werken om vooruit te geraken onder water. Wanneer ik zie dat iets goed loopt waar ik hard voor gewerkt heb, krijg ik ook een enorme energieboost! Op een dag zou ik ook graag een creatie van mezelf aan een groot publiek willen laten zien. Mijn wens is dat mensen minder vooroordelen hebben en er beter voor de wereld gezorgd wordt.
Ik loop stage bij FMDO Oostende tot 7 december 2018.  Maar ook van 11 februari tot 24 mei 2019 zullen jullie me terugzien. Ik heb voor een stage bij FMDO gekozen omdat het me uitdaagt. Het trekt me uit mijn comfortzone! Ik kan hier veel nieuwe kennis en ervaringen opdoen. Zo leer ik omgaan met de veelzijdigheid van een organisatie, met stress en met verschillende beleidsniveaus en (partner)organisaties.
Mijn favoriete quote is: "Hold on, it gets easier, and then it gets okay and then it feels like freedom"