Interview met onze nieuwe collega Hind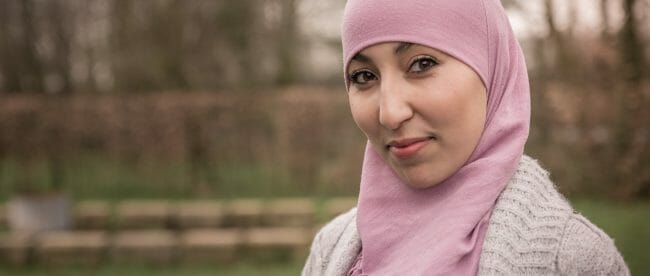 Dag Hind, kan je jezelf als nieuwe collega van FMDO even voorstellen?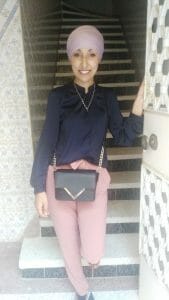 Dag Ashley, zeker! Ik ben Hind, 26 jaar oud en ik heb de Belgische-Marokkaanse nationaliteit. Mijn roots heb ik te danken aan mijn ouders. Zij zijn beiden van Marokkaanse afkomst, ze komen namelijk uit het noorden van Marokko, Tanger. Mijn moeder is op 6-jarige leeftijd naar België gekomen en mijn vader op 30-jarige leeftijd.  Mijn geboorteplaats is Brussel en ik heb 8 jaar in Waver gewoond. Momenteel woon ik in Schaarbeek. Ik ben niet het enige kind thuis, ik heb namelijk nog 3 zussen.  Ik heb psychologie gestudeerd en afgestudeerd als  klinisch psychologe.
Hoe ben je bij FMDO beland?
Ik ben sinds twee jaar vrijwilliger bij vzw Dar El Ward, deze vzw wordt ook wel eens in het Nederlands 'het huis van bloemen' genoemd. Wij werken met kansarmen, werkzoekenden, vrouwen, vluchtelingen, noem maar op. Recent zijn wij nog naar het zuiden van Marokko gereisd om biologische couscous op te halen en deze te importeren naar België. We verkochten het vervolgens hier in België en met de opbrengst van de verkoop financierden we de ondersteuning van de vrouwen die de couscous maken en bewerken voor ons. We sturen eveneens schrijfgerief en materiaal ter ondersteuning van ziekenhuizen op.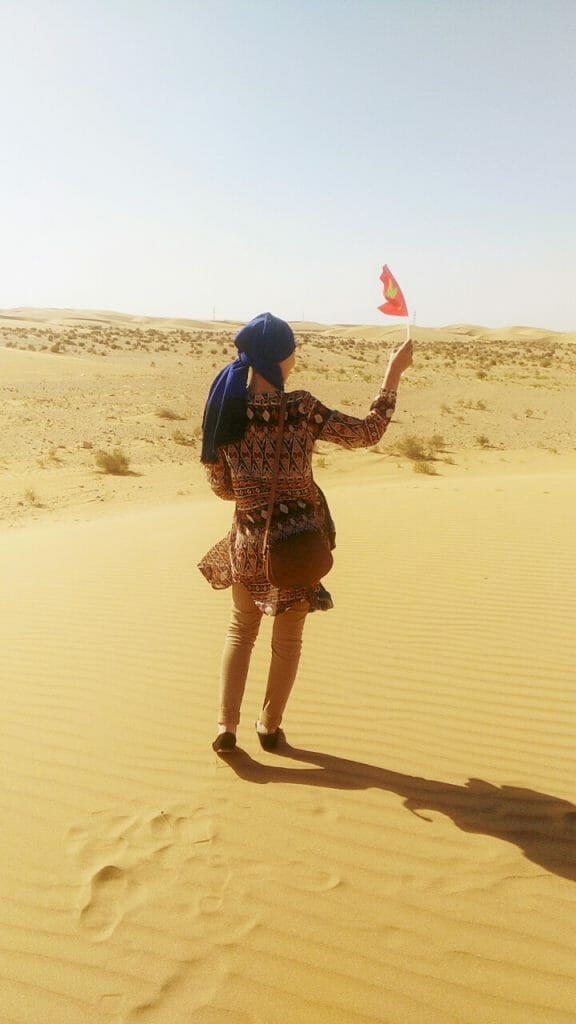 Mijn nichten waren reeds aangesloten bij Dar El Ward en ik ben via hun binnen de vzw actief geworden. Vroeger was ik een vrijwilliger maar ondertussen ben ik een bestuurslid geworden. Dar El Ward is lid van FMDO en zo hoorde ik van een vacature bij FMDO. Ik maakte voor het eerst met het FMDO- team kennis tijdens de jaarlijkse FMDO-familiedag, en ik  was enorm geïnteresseerd in hun werking.  Na een spannende solicitatieprocedure kreeg ik goed nieuws!  Ik had de job!
Wat ga je doen bij FMDO?
Ik ben nu projectmedewerkster en arbeidsconsulente bij FMDO. Mijn eerste project is BXL@work. Het is een tewerkstellingsproject in Brussel, gesteund door ESF (Europees Sociaal Fonds) en is een samenwerking met drie andere Brusselse federaties  (IC, AIF+ en FAAB). Ik zal gedurende twee jaar werkzoekenden met migratieachtergrond uit de FMDO-achterban begeleiden om een job te vinden. Ik ga hen extra ondersteunen en informeren.

Weetjes over jezelf?
Hoe omschrijf je jezelf in één woord? Als ik mezelf met één woord zou moeten omschrijven, dan zou het doelgericht zijn. Ik wil altijd mijn doel bereiken. Als mensen niet geloven dat iets haalbaar of mogelijk is, dan wil ik juist het omgekeerde bewijzen. Ik ben iemand die graag vooruitgaat en niet met bij de pakken wil blijven zitten. Eveneens ben ik zeer open en kan me zeer gemakkelijk aanpassen aan een nieuwe omgeving en mensen rondom mij. Ik hou er enorm van om mensen te helpen!
Waar wordt je verdrietig van? Als er iets is waar ik verdrietig van word, dan is het racisme en discriminatie. Eveneens wordt ik triest wanneer mensen geen respect tonen voor elkaar. Respect hebben voor elkaar is iets wat ik zeer belangrijk vind. Wat me enorm gelukkig maakt is reizen en samenzijn met mijn vrienden en familie.
Ben je een ochtendmens of een avondmens? Overduidelijk een avondmens. Ik ben het productiefst 's avonds. Zeker toen ik nog studeerde, kon ik het beste s' avonds leren.
Wat is de mooiste plek op aarde en waarom?
Wat is de mooiste plek op aarde? Hmm, dan zou ik de zee antwoorden. Waarom? Omdat het een zeer rustgevende plaats is. Het is ook zo fascinerend omdat het juist zo groot en oneindig is.
Waar ga je het liefste op reis?  Ik heb niet één bepaalde plaats die mijn favoriete plaats zou zijn. Dit omdat er nog vele andere plaatsen zijn die ik nog niet heb gezien, die veel mooier kunnen zijn dan de plaatsen die ik al had bezocht. Ik hou enorm van reizen en mijn droom is dan ook om ooit een wereldreis te kunnen maken. Ik ben zo benieuwd naar andere culturen, naar de manier waarop zij leven. Vele mensen houden afstand van andere culturen, maar ik niet! Ik wil er mee kennis maken en de diversiteit op aarde beter leren kennen. Bij FMDO krijg ik ook tijdens mijn job de kans om veel verschillende mensen te leren kennen.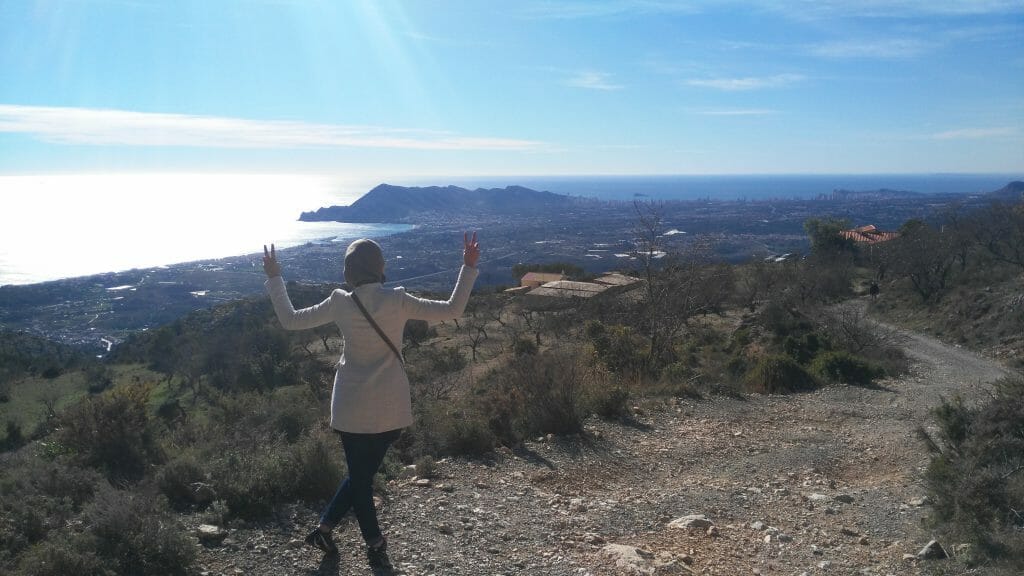 Mijn favoriete keuken?
Kan je goed koken, Hind? Ik kan zelf redelijk goed koken.
Wat is je favoriete keuken? De Marokkaanse keuken is mijn favoriete keuken. Ik eet alles zeer graag en ik ben dus geen moeilijke eter.  Maar als ik echt een gerecht zou moeten kiezen dat mijn voorkeur krijgt, dan is het zeker en vast tajine met kip, frietjes en olijven. Mhh heerlijk! Ik krijg het water al in mijn mond als ik hieraan denk. Daarnaast geniet ik ook enorm van een kopje thee, en het liefst van al citroenthee.
Als je een taart zou zijn… Welke taart ben je dan? Een rare maar zeer grappige vergelijking! Ik heb hierover lang nagedacht, maar kwam tot de conclusie dat ik dan moelleux zou zijn. Een sterke buitenkant maar een zeer zachte binnenkant, net zoals de chocolade binnenin dit gebakje.
Soorten ontspanning?
Wat is je favoriete serie? Mijn favoriete serie is One tree hill. Ik hou er enorm van! Eveneens kijk ik zeer graag naar 'un, dos, tres', een Spaanse serie. Ik hou niet van spanning in een serie, ik weet graag snel wat er gaat gebeuren. Naar Bollywood films kijk ik ook zeer graag, met als voorbeeld Khabi khushi khabi Gham. De titel betekent in het Engels ook wel Sometimes there's happiness, sometimes there's sorrow. Het is een romantische/dramatische film, zoals de meeste Bollywood films wel zijn.
Wat is jouw favoriet boek? Mijn favoriet boek is 'une vie' of in het Nederlands 'een leven' van de auteur 'De Maupassant'. Het verhaal gaat over een jonge vrouw, die grote verwachtingen heeft van het huwelijk en het moederschap maar geconfronteerd wordt met ontrouw en ondankbaarheid.
Wat is je favoriete muziekstijl? Ik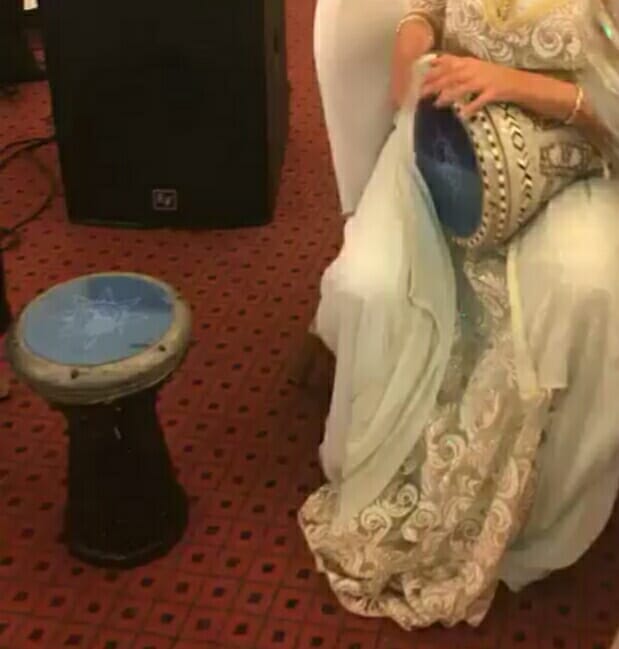 kan enorm genieten van Arabische muziek, vooral van de klassieke oude muziek. Het vertelt steeds een mooi verhaal en deelt altijd iets moois met de luisteraar. Wanneer ik vrijetijd heb, probeer ik steeds op mijn Darbouka te spelen. Het is een vaastrommel dat behoort tot de slaginstrumenten, en is zeer typisch voor het Midden-Oosten.
Wat ontspant jou? Joggen zorgt voor ontspanning. Ik hou er van om in de natuur te gaan lopen, zoals bijvoorbeeld het gebied Ter Kamerenbos. De natuur zorgt voor een innerlijke rust.
Welk levensmotto zou je graag willen delen met anderen?
Zoals Ibn Al Qayyim  het mooi verwoord, « La patience est comme son nom, son gout est amer, son résultat est plus sucré que le miel ».  Vertaald naar het Nederlands betekend deze quote :" Geduld is zoals zijn naam, de smaak is bitter, het resultaat is zoeter dan honing. "
Ik heb voor deze quote gekozen met de reden dat  geduld altijd iets moeilijk is voor mensen, maar op het einde ben je altijd blij dat je geduldig was. Geduld is een mooie deugd, zoals ze het in het Nederlands zeggen. Dat is de reden waarom deze quote ook enorm inspirerend is voor mij.
Altijd vooruitkijken en niet terugblikken naar het verleden is iets wat ik iedereen kan aanraden.