Compagnons in Straatsburg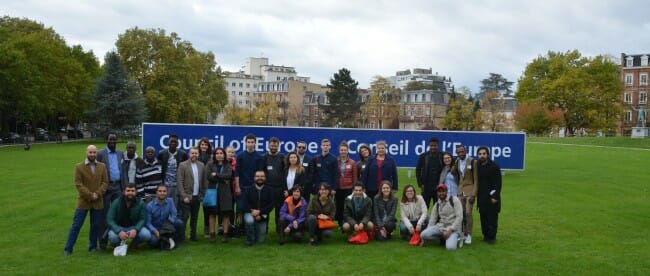 In de week van 9 tot 15 oktober ging in Straatsburg een studie-sessie door vanuit VYRE (Voices of Young Refugees). Compagnons was één van de 20 geselecteerde projecten om deel te nemen aan deze week vol uitwisselingen.
In Straatsburg verzamelden jongeren, nieuwkomers & professionals uit een 15-tal Europese landen in het European Youth Centre. Deze uitwisseling werd georganiseerd door Voice of Young Refugees, een internationaal netwerk dat wordt gesteund door de Raad van Europa. Ook het Oostendse buddyproject Compagnons werd geselecteerd om deel te nemen en de expertise te delen met andere deelnemers i.v.m. jonge vluchtelingen.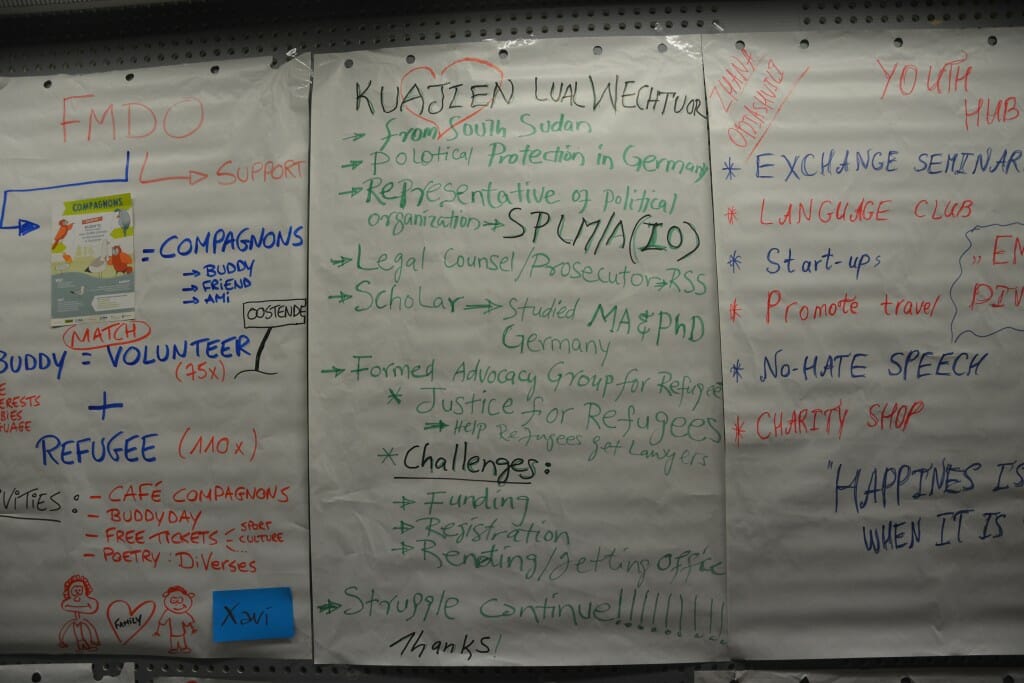 Onze collega Xavier, die het buddyproject coördineert, maakte deel uit van de groep. Op een informele manier werden verschillende aspecten van werken met jonge vluchtelingen besproken. Er werd nagedacht over nieuwe projecten, internationale samenwerkingen, subsidie-mogelijkheden,enz.
Op het programma stond ook een bezoekje aan de Europese wijk in Straatsburg. Met de deelnemers konden we een plenaire vergadering van de Raad van Europa volgen en kregen we meer info over de werking van de 'Council of Europe' en hun deelorganisaties.
Voor meer info over het netwerk, bezoek gerust eens de website :
VYRE (Voice of Young Refugees)