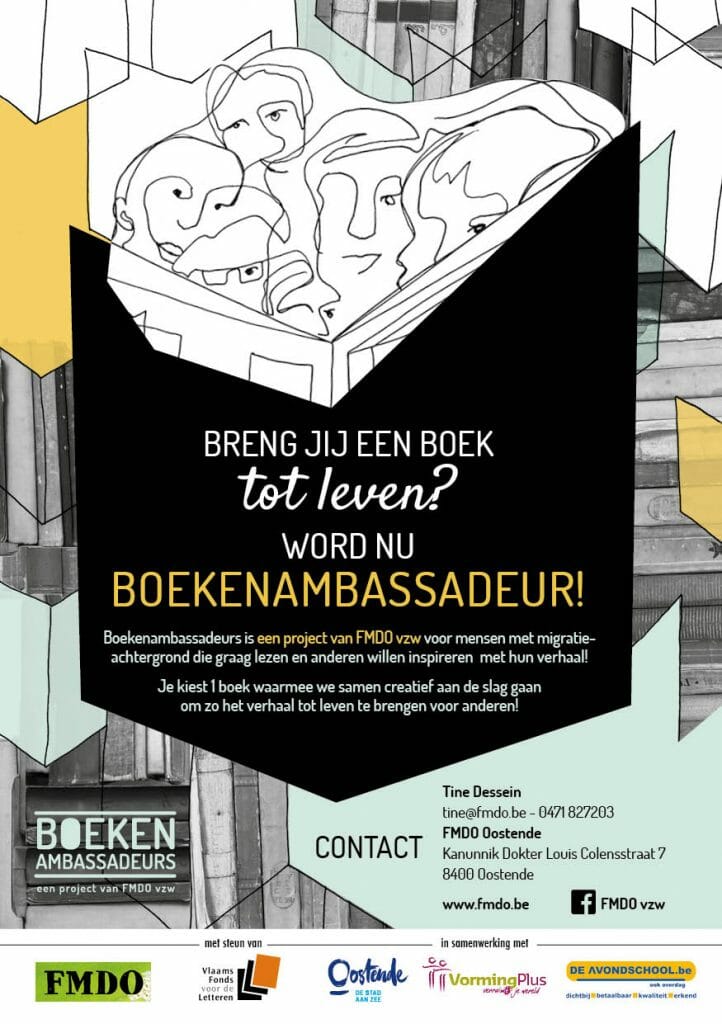 "Boekenambassadeurs" brengt boeken tot leven!
In 2018 verenigt FMDO Oostende mensen met diverse achtergronden die houden van lezen en gepassioneerd zijn door verhalen. Per deelnemer zoeken we één boek uit om te lezen en daarmee gaan we creatief aan de slag!
We vullen het verhaal aan met persoonlijke anekdotes, een diverse blik, verwerken stukken tekst in een expo of lezen enkele fragmenten voor! Hoe creatief we zijn, hangt af van de deelnemers van dit project.
Doorheen dit traject bezoeken we samen literaire activiteiten ter inspiratie en vertellen we elkaar over onze leesavonturen.
Op het einde van het project gaan de deelnemers actief aan de slag als boekenambassadeurs. We gaan op stap met hun boek maar vooral met hun eigen verhaal over het boek!
Meer info?

Neem dan nu contact op met Tine Dessein via tine@fmdo.be of 0471/83 72 03.